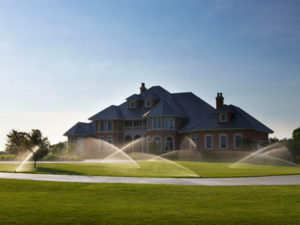 Pro Tech Lawn Sprinklers Inc. is a full service lawn sprinkler and irrigation company. There's no project to big or to small, they are all important to us and deserve the same attention and level of customer service. We would like to emphasize that not all companies are created equal. What do we mean? There's more to providing a proper installation or service call than just throwing out some water. We take the time to understand what you want and provide you with the best solution. In addition, we'd like to point out the importance of hydraulics and what role, the most important role, it plays in your lawn sprinkler system. This should not be overlooked and a questions you should ask any company you are talking to with regards to you system.
Residential Services Include:
Design & Installation
System Renovations & Redo's
Spring Turn-on
Winterizations
Troubleshooting & General Service
Smart Systems & Management
Our Residential Irrigation Process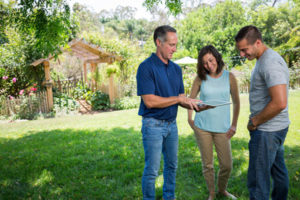 Our services begin when you reach out to us and schedule your complimentary residential irrigation assessment. Our office will work with you to schedule a meeting and discuss your needs and wants.
The residential irrigation consultation is all about you, your property, and your needs, and there is no obligation to buy. We'll tour your property with you and discuss your preferences, budget, and any concerns or questions you may have. During our consultation we will locate and evaluate your POC (Point Of Connection) and hydraulics, determine with your a controller location and finalize your desired areas of coverage.
After our walk through we take the time to create a design for installations or outline for system renovations/redo's. Upon completion we will provide you with a design proposal and quote for your consideration. We'll be honest and upfront and there won't be any surprises. The scope of every project is different, depending on the scope of your project and in most cases we may be able to provide everything during the consultation appointment.
Our installation process is our time to really shine! Our professional residential irrigation installation team, whom is thoroughly trained, will pay attention to every single detail. We use best practices to minimize damage to your turf and landscape, provide you a proper and legal plumbing connections and we will walk you through the proper use of controller. Once we complete you installation and perform our walk through with you you are provided a client folder with your system information and helpful tips so you can better take care of your new lawn sprinkler system.