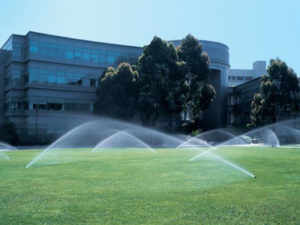 It may sound funny, but there's no project to big or to small when it comes to our commercial offerings, they are all important to us and deserve the same attention and level of customer service. When it comes to commercial installation and service we strive to forge a strong relationship to our commercial clients, old and new. We find every property and project has unique needs and wants, with Pro Tech Lawn Sprinklers Inc. we listen to what you want and will find the best solution for you.
Commercial projects and service can start at many phases of construction when it comes to irrigation requests. Pro Tech can help you at any point through out the scope of your project or in the need to update or rehab an existing system. Our services include:
Project Estimation & Pre-construction Consulting
Design & Installation
Water Usage Estimation
System Renovations or Updates
Spring Turn-on
Winterizations
Troubleshooting & General Service
System Maintenance & Management
Centralized and/or Remote Control
Our Commercial Irrigation Process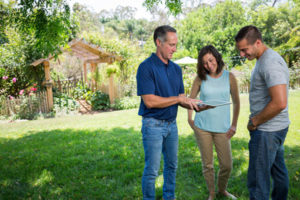 Because every commercial project has its own scope and level of complexity our approach may differ, but they all start at the same place. We look forward to your call and the initial conversation, this is our opportunity to help you with your irrigation needs. Once we understand what you are looking for we can get to work. Some projects will start with an on-site consultation, other will start with a planning consult. During this process all things remain the same. We will determine your POC (Point Of Connection), hydraulics, we'll tour your property with you or review your plans. Next we will discuss your preferences, budget, and any concerns or questions you may have. Final steps usually require is to determine with your a controller location and finalize your desired areas of coverage.
After the consultation and/or walk through we take the time to create a design for installations or outline for system renovations, redo's and possible upgrades. Upon completion we will provide you with a design proposal and quote for your consideration. We'll be honest and upfront and there won't be any surprises. The scope of every project is different, depending on the scope of your project and in some cases we may be able to provide everything during the consultation appointment. For larger scope projects or consultations we will discuss an acceptable timeline for delivery of the agreed upon products of service
Our installation process is our time to really shine! Our professional commercial irrigation system installation team, whom is thoroughly trained, will pay attention to every single detail, practice job site safety and perform daily clean-ups. Project management and communication are key, we will work closely with you to provide you both and meet your goals. We use best installation practices to deliver the best product possible.