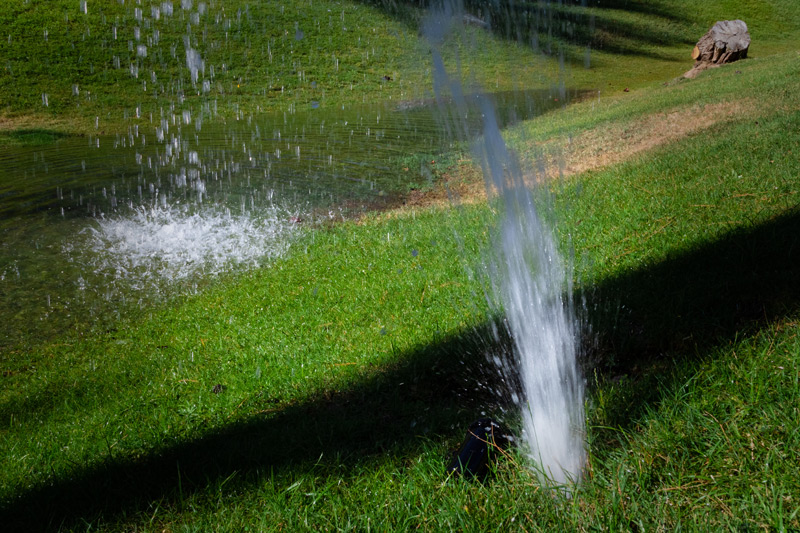 Today, now more than ever we see the importance of maintaining a healthy irrigation system.  When you combine proper water management with water-saving products you can save 30%-50% of total water usage.  We find the heaviest water waste on many of our commercial and HOA properties.
When you have leaks in a commercial irrigation sprinkler system, those inefficiencies waste your money by giving you an inflated your water bill. Also, an inefficient commercial irrigation system can cause over watering  and will also present problems to your property's landscaping – again costing you money. Pro Tech are experts in commercial irrigation systems and will engineer your sprinkler system to provide efficient, cost-effective performance – saving you money!
There have been many changes in irrigation products over the years.  However, over the last several years the industry has seen a large push in product introduction that will save water usage, in turn saving the customer money.  Each and every property is unique and will have its own needs and requirements.  Additionally, we understand budgets and we can work with you to find an approach that works best for you.
Pro Tech  provides free quotes for all of your Commercial Irrigation System Repairs & Servicing needs. Call 518-489-3260 for a free quote!