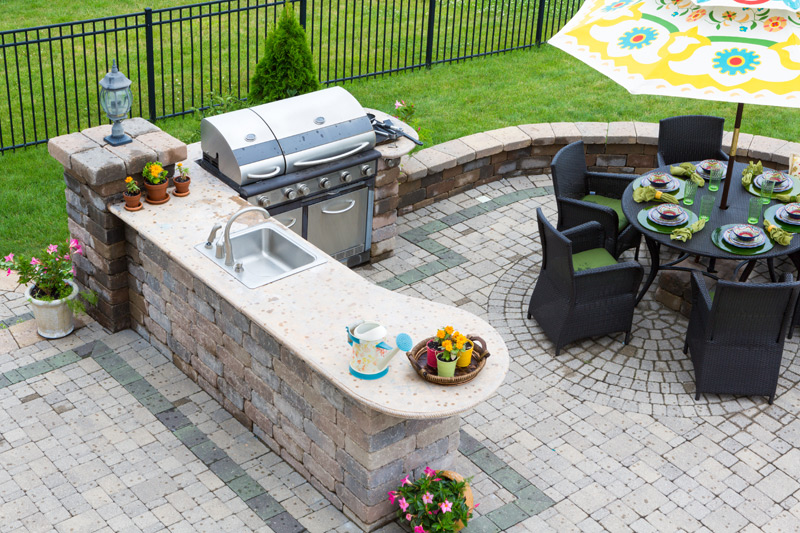 Summer is officially here! You've already invested in a beautiful outdoor patio or deck, outdoor kitchen and  central fire feature. Now complete the outdoor entertainment experience for you and your guests with outdoor landscape lighting and outdoor audio from Pro Tech Lawn Sprinklers & Outdoor Services – Albany, New York!
Outdoor Audio
Enjoy the warm summer nights on your patio, or deck with the high quality sounds of your favorite music. A single audio speaker source will not provide the right volume for your entire outdoor living space. Pro Tech can provide a custom approach to outdoor audio system design and installations such as zoned audio, with equipment specifically designed for outdoor use. We can also integrate your audio system with your current landscape by utilizing speakers that blend high quality audio seamlessly with the surrounding landscape.
Landscape Lighting
Add the final touch to enjoy your summer evening with lighting specifically designed by Pro Tech for your outdoor living space.
Outdoor landscape lighting, along with audio, will set the mood for a memorable outdoor entertaining experience. Outdoor lighting is functional and aesthetic, which will add beauty and flair to your outdoor entertainment space.
Path lights for safety and style, or niche lights for fun in and around your pool deck. Using tree lights will add stunning up lighting effects to trees. If your outdoor living space has steps, using step lighting will add beauty and safety to the overall outdoor space.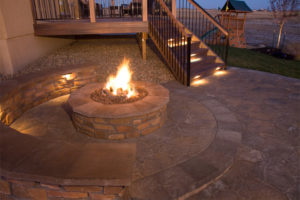 Control all of your outdoor lighting features with a control system that will automate, and run schedules for the entire lighting system.
Pro Tech Lawn Sprinklers & Outdoor Services provides free quotes for all of your Outdoor Audio and Outdoor Lighting needs. Call 518-489-3260 for a free quote!